TASTES THAT TAKE YOU PLACES
THE STORY
FOOD WITH FLAVA.
For people who love and look for flavours with a bit of a kick to make their food more interesting and tastier...
ENCONA is a range of cooking and table sauces inspired by different cultural cuisines to instantly transform everyday ingredients into exciting dishes.
ENCONA helps you quickly and simply make delicious everyday meals with an authentic difference. Each sauce takes you on a spicy flavour adventure.
Too spicy? You can adjust the spiciness and heat to suit your taste.
ENCONA has been spicing up life with the best tasting range of sauces from all around the world since 1975.
Our Story Takes us all the way back to December 1946.

A time when 'Encona', the first trademark registered by UK company Enco Products, was born.
Originally providing bakery products including flour, bread and cakes, following the arrival of the Windrush Generation to UK shores during the 1940s and 1950s, the company diversified to begin importing authentic island ingredients which were being sought out by the Caribbean diaspora looking for a true taste of home; including yams, sweet potatoes and mangoes.
It was not until 1975 that the first West Indian style Hot Pepper Sauce was introduced under the ENCONA brand, and we have been the nation's favourite ever since!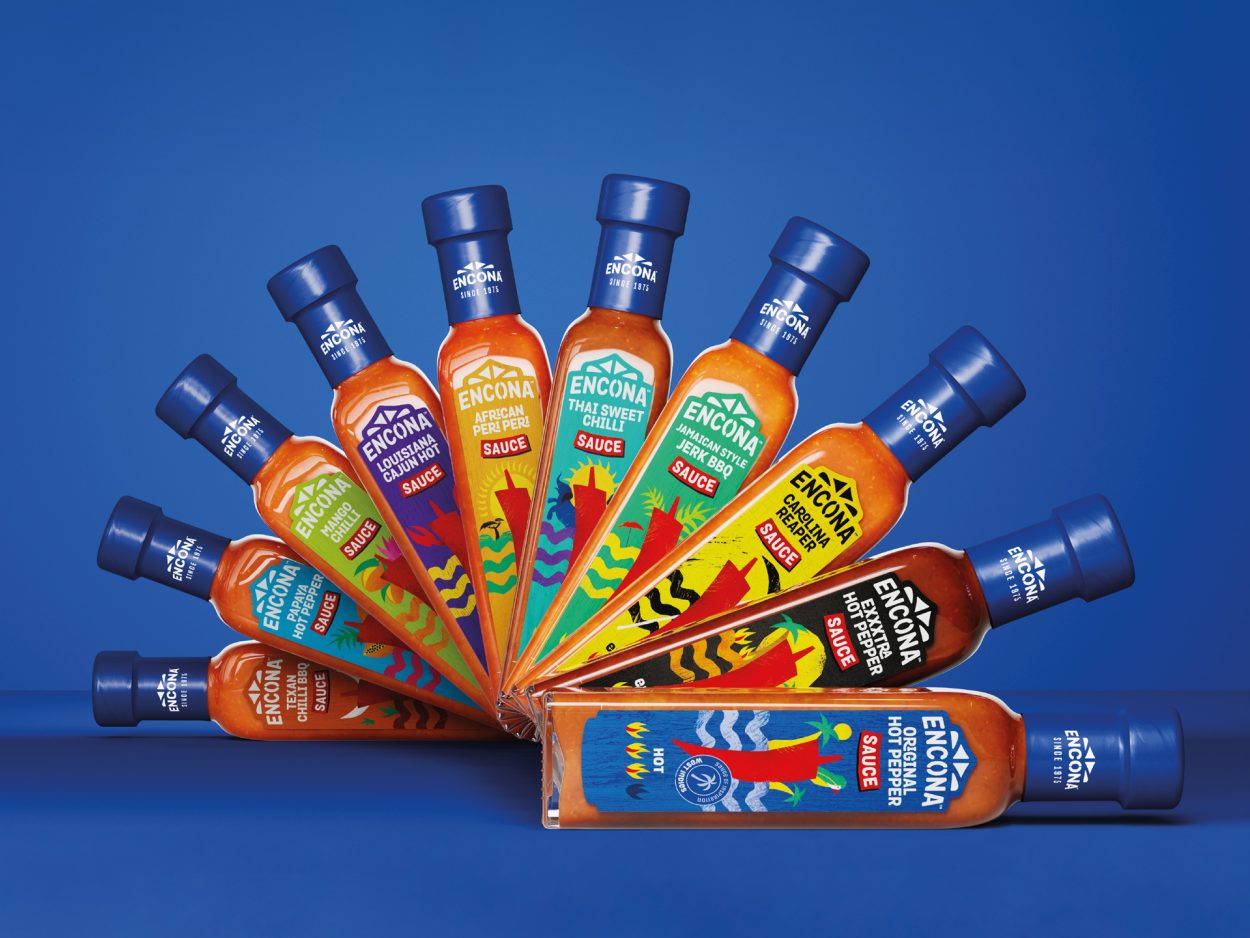 Packed in our iconic, embossed square glass bottle since day one
Encona has become a trusted symbol on-shelf representing quality authenticity, and great taste, and can be found in-store and on restaurant table-tops nationwide.
From our Jamaican origins which launched classic varieties such as our Original Hot Pepper Sauce, our heritage and expertise in all things spice has allowed us to travel the world in search of new and exciting flavours made with authentic ingredients and to traditional recipes, for you all to enjoy with family and friends.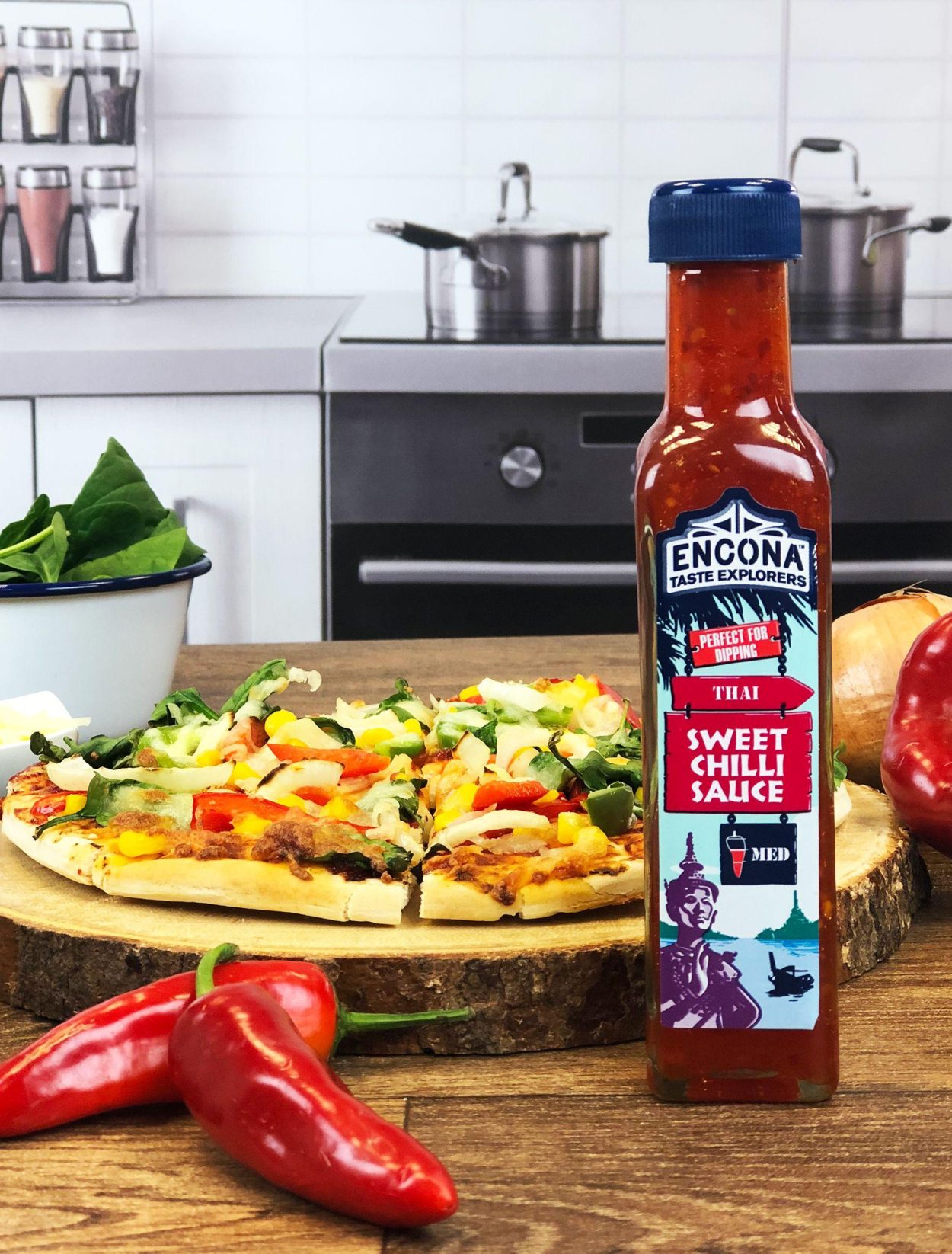 So Caribbean favourites now rub shoulders with delicious spicy sauces from exotic destinations across the globe including the Far East, Asia and the Americas, and all available in a variety of different pack formats and heat levels to suit both chilli novices and aficionados alike...
...Now that really is "Tastes That Take You Places"...